How will you use your AR15?
Duty Weapon (Military, Police, Security)
Competition (3 gun, tactical)
Long Distance Shooting
Home Defense
Training
Hunting
Collecting
Recreational Shooting (the Range)
---
The answer to this question will help you decide how much to pay for an AR15. Will is be used hard? will lives depend on it? or will it go to the range once a month to shoot paper targets? Will you be using it each month in 3 Gun Competition, being bumped, slung and dropped during practice and at matches. Or would you like it to shoot small groups at great distances? The AR 15 platform has great potential and a wide variety  of options and accessories, but that can lead to confusion. Think about how you plan to use your AR 15. Be honest with yourself, you can save a lot of money going cheap on some things that might not matter to you.
Which AR15 should I buy?
We hope this guide will help you decide
---
How much are you planning to spend on your AR15?
Tier One – High Quality $ 1200-2400 (gun alone) +$ 2000 (for accessories)
Tier Two – Hobbyist $ 800-1100 (gun alone) +$ 800 (for accessories)
Tier Three – Range Guns $ 550-850 (gun alone) +$ 400 (for accessories)
Are you going to build your AR15 from parts or buy one complete ?
Building an AR15 can save you money, if you have the tools and parts
Is it cheaper to build an AR 15? Not always..
Things to consider: knowledge, tools, warranty, parts fit, case, manual, magazine
Laws 922, State Laws, NFA
What is the best AR15?
The one you can afford.. more on this soon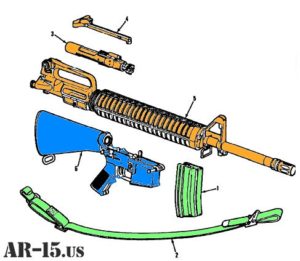 ---
(Visited 773 times, 1 visits today)